News Letter from IR Robot Co.,Ltd Vol.05 in 2019
News Letter from IR Robot Co.,Ltd Vol.05 in 2019
Mini, but MIGHTY!
If you need precise linear motion control in narrow space, mightyZAP would be perfect motion solution for you.


[Feature]


Micro size
Precise position control (accuracy0.05~0.09mm)
Strong force comparing to its size(max. 100N)
Built-in drive circuit
27/41/56/96mm stroke

[Applications]


Factory automation
Medical / Lab equipment
Test / inspection equipment
Robotics
UAV / Drone
Education / DIY hobby

For more detailed information for possible application, please see

here

.
1. Firmware update / Manager software Update
- New firmware update has been released on July 22nd, 2019. Current update includes overload protection
improvement as well as small bug fix, so we recommend our customers to update the firmware if they
bought mightyZAP before Jun, 1st.
- Please see the update contents for each model. [
Update Page
]
- For firmware update, it is requested to download new ver.1.0.7 manager software.
[
Manager software update
]
2. New Product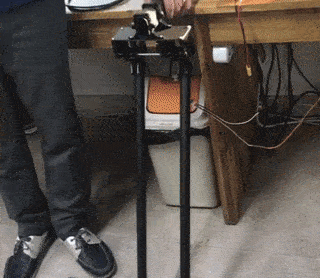 Dedicated for professional Drone retractor : L12-64PT-3DR
Dedicated model for professional drone retractor(landing gear) for aerial shot , surveillance, transportation
Dedicated firmware for radio control circumstance.
Enhanced shock-resistance mechanical parts
Precise position control
Water & dust tight 40cm wire harness with rubber cap
3. Application Diagrams
To help understanding for mightyZAP in various applications such as PLC, PC, Arduino, Raspberry Pi and Radio control applications, we just released brief diagrams.
Hope it helps your basic understanding how you can apply mightyZAP for each application.
[ See Details ]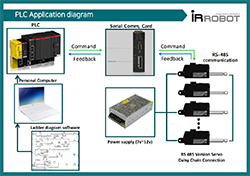 4. Corporate Benefit Program / Customization Plan
We are gladly offering considerable discount for order qty and other customer service.
We also have a plan for customization according to customer's request. [
See Details
]
5. Exhibitions
Here are upcoming exhibitions. We hope to meet you there.Taipei International Industrial Automation Exhibition

Date : 2019/8/21(Wed.) - 8/24(Sat.)
Venue : Taipei Nangang Exhibition Center, Taipei
Booth number : J618, 1st Floor

India International Automation Expo

Date : 2019/9/25(Wed.) - 9/28(Sat.)
Venue : Bombay convention & exhibition center, Mumbai
Booth number : C-26,27, Hall#1