News Letter from IR Robot Co.,Ltd Vol.04 in 2019
News Letter from IR Robot Co.,Ltd Vol.04 in 2019
Mini, but MIGHTY!
If you need precise linear motion control in narrow space, mightyZAP would be perfect motion solution for you.


[Feature]


Micro size
Precise position control (accuracy0.05~0.09mm)
Strong force comparing to its size(max. 100N)
Built-in drive circuit
27/41/56/96mm stroke

[Applications]


Factory automation
Medical / Lab equipment
Test / inspection equipment
Robotics
UAV / Drone
Education / DIY hobby

For more detailed information for possible application, please see

here

.
1. The FASTEST mightyZAP ever! (120mm/s)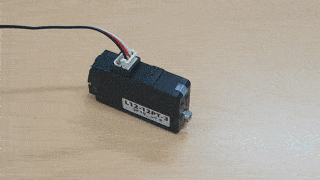 We proudly introduce the fastest version of mightyZAP - L12-12XX-3 series.
With rated force 12N, its speed at no load condition is 120mm/sec which is enough 2.2 cycles operations in a sec.
This speed(120mm/s) is about 50% faster than L12-20XX-3(80mm/s) which has been the fastest model so far.
Released 27mm stroke version first and both TTL/PWM and RS-485 versions are available.
*L12-12XX-3 does not support "Self-lock" feature as we minimized mechanical friction for fast speed. Also usage of this model in Z axis is not recommendable for better lifespan as actuator will try to operate all the time to maintain its position against gravity or load. Please refer to the specification for "Self lock" and "Z axis" Forces.
[
See specification
]
2. The LONGEST stroke mightyZAP ever! (96mm)
>Here is another new mightyZAP with the longest stroke. Based on successful debut of 41 and 56mm stroke versions, we are happily announce
L12-XXXX-10
series.
Manufacturing longer stroke model is not only extending its physical length, but also managing various technical hurdles. So, we release 17N and 31N rated force version first, then stronger force version will be released in near future when we are completely ready.At the moment, there are 2 variations according to force/speed combination made by gear ratio. Both TTL/PWM and RS-485 communication versions are available.L12-20XX-10 / 12V input, 17N rated force, 80mm/s speed
L12-30XX-9 / 12V input, 31N rated force, 28mm/s speed[
See specification
]As same as 41mm and 56mm stroke version, 96mm stroke version can be mounted via built-in mounting holes. But if you need somewhat flexible mounting, you can use IR-MB03 Metal mounting bracket set.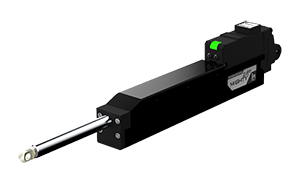 3. New Accessories

Optional Extension Wires
For customers who need longer wire harness in their application, we gladly offer some extension wires for both TTL and RS-485 communication.
Both ends are finished with Molex connector.
IR-EW01 - Extension wire - for TTL / 1000mm / Molex 3pin connectors
IR-EW02 - Extension wire - for TTL / 2000mm / Molex 3pin connectors
IR-EW03 - Extension wire - for RS-485 / 2000mm / Molex 4pin connectors
IR-EW04 - Extension wire - for RS-485 / 4000mm / Molex 4pin connectors
*5pcs of bulk pack for standard 200mm wires are also available. Please inquire.